The most important path to success is the one you build. Millions of books and websites can offer you different strategies and tactics but ultimately, you get to define what success means to you.
Yes, you will benefit from learning how to win friends and influence people, nurture a growth mindset, tap into the power of grit, and think yourself rich. Before all that, though, it would be wise to envision what a successful accounting career looks like for you and what you're willing to do (or not do) to achieve it.
Here's the challenge. You will need to commit to your plan for achieving success—and yet, when market conditions or your needs change, be ready to adapt and adjust your plan.
After working with more than 3,400 accountants and bookkeepers, we've observed 5 conditions that lead to success in accounting careers. These can help you meet both objective markers of success (being paid well, getting promoted, and making helpful connections) and subjective ones (feeling supported and finding your work meaningful).
These conditions are:
competence and confidence.
the ability to adapt to new technology.
knowing how to communicate with influence.
work-life balance and self-care.
a supportive work environment.
Competence and confidence
"First of all, there's no substitute for competence, so devote yourself to learning and expanding your knowledge, not only of the financial services sector but also of business generally."

This advice comes from Olivia Kirtley, a former president of the International Federation of Accountants (IFAC). Before stepping into leadership positions in IFAC, Olivia trained in accounting, particularly taxation, and spent the first 10 years of her career in one of the world's Big 4 accounting firms. She eventually rose to take on leadership roles in the American Institute of Certified Public Accountants (AICPA).
"Competence must be accompanied by confidence, which can only be gained through experience. So, my primary message would be to raise your hand, and take the risk of accepting new challenges and opportunities."

"New" is the operative word. While the Covid-19 pandemic was a disruptive shock that cost millions worldwide their jobs, it also compelled more firms to use technology for learning and collaboration online—a new way of working that makes global teams succeed.
So, while a university degree in accounting or finance is valuable, it can become even more so if you commit to keep on learning throughout your career.
Accounting as a practice may be half a millennium old, yet it keeps changing. There's an abundance of online courses, videos, and newsletters that you can choose from to expand your knowledge and gain fresh skills.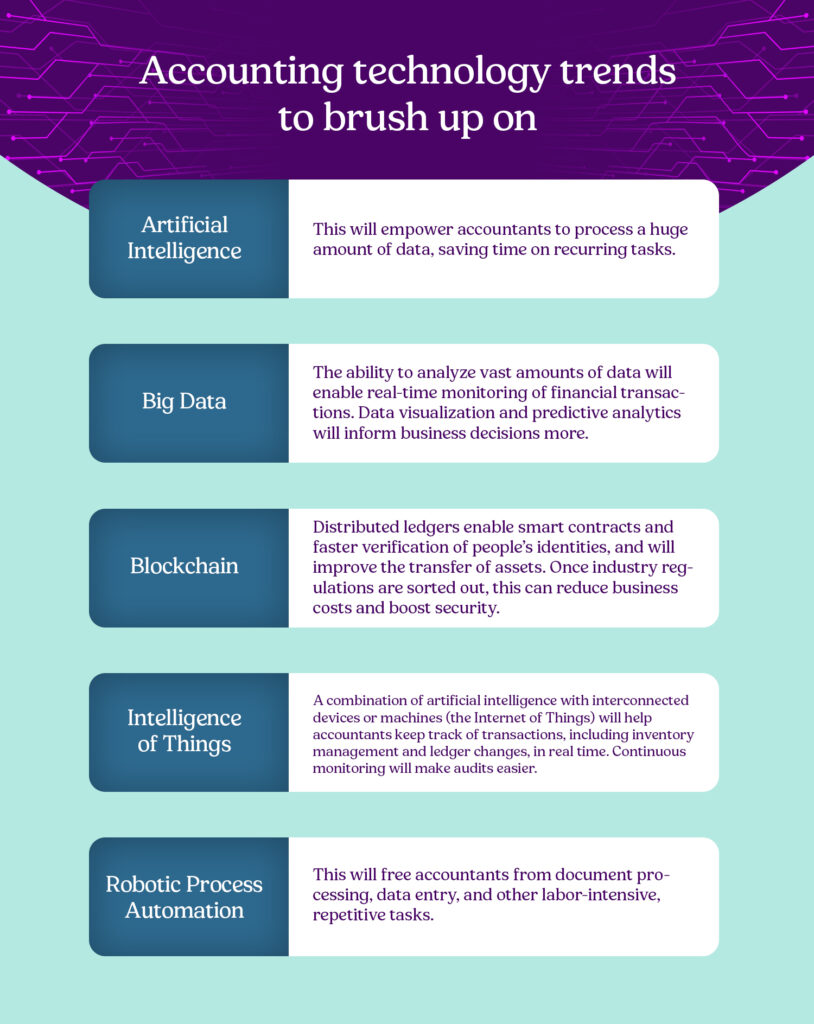 Adapting to technology
What are accountants and other professionals learning online? In 2022, the World Economic Forum and the training provider Coursera observed that more individuals are learning online, but not everyone is picking up digital skills.

"Broadly speaking, men are more likely to invest in digital and innovation skills and women are more likely to choose to upskill in working with people and self-management skills…women are substantially more likely to upskill in resilience, stress tolerance, and flexibility, and men are twice as likely to choose to upskill in technology use, technology design, and mathematical thinking."

Yet digital skills are a must for those who desire success in accounting.

Starting in 2024, aspiring CPAs in the United States will have the option to specialize in the Information Systems and Controls discipline. All candidates will need to pass exams in three core sections: Auditing, Financial Accounting and Reporting, and Tax and Regulation.
They then get to choose 1 out of 3 disciplines; the more traditional ones are Business Analysis and Reporting, and Tax Compliance and Planning. Candidates who choose the third discipline, Information Systems and Controls, can build their careers by focusing on:
enterprise and accounting information systems.
the integration of data from various sources.
IT change management.
security and privacy.
business process models.
"The CPA exam has evolved to align with a digital-driven marketplace," said Susan Coffey, CEO of public accounting at AICPA, "and that means a greater emphasis on technology and analytical skills."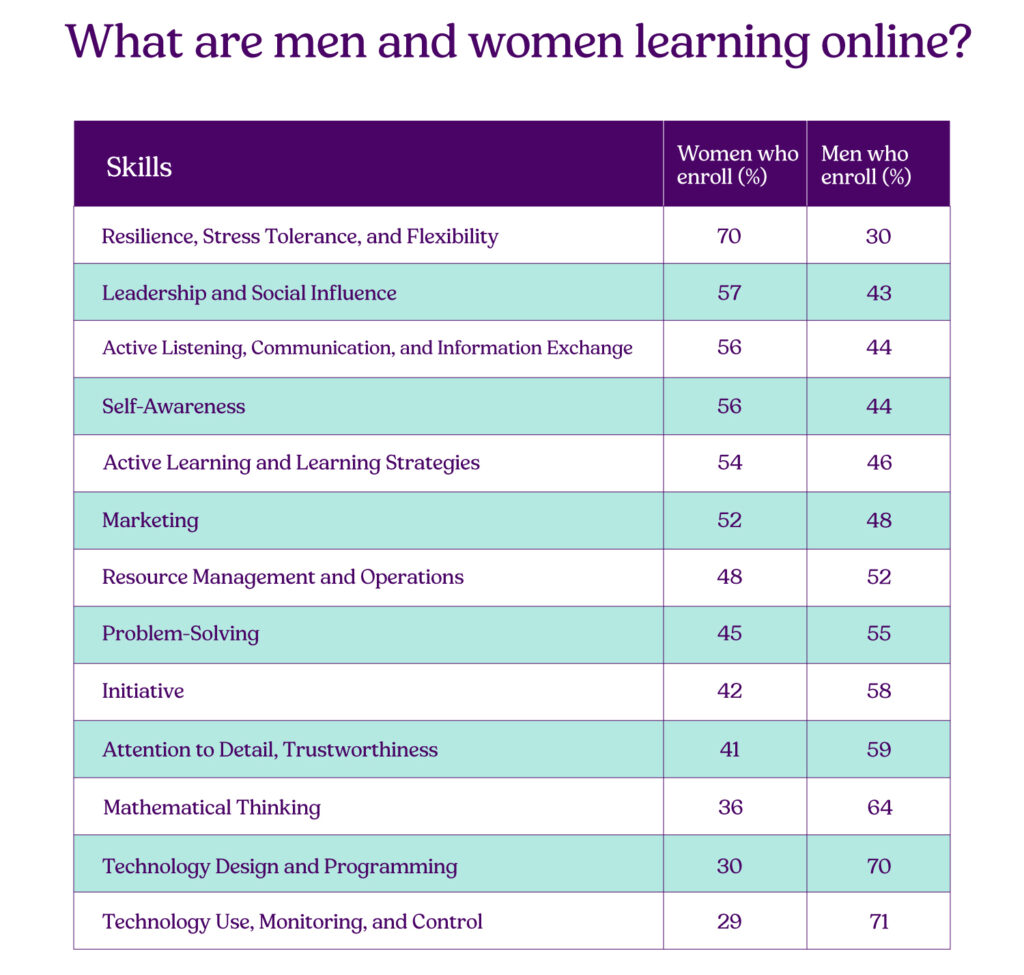 Communicating with influence
As accounting technology continues to change, clients will also need advice and support on what technology to weave into their business, whether it's for practice management, payroll services, or customer relationship management.

They will need informed advice about safeguarding their customers' information, making the best use of artificial intelligence, and minimizing risks.

This means that apart from the ability to adapt to new technology, accountants who want to succeed will need to communicate clearly and with influence. John Edwards, CEO of the Institute of Financial Accountants (IFA), calls this "the ability to put a narrative around the numbers and assumptions."

"There is a clear need for well-rounded skillsets that combine technical and professional skills that are rooted in relationship-building and communication. What is important is for finance leaders to build connections with staff and be open to feedback. Stronger communication skills will help professional accountants in managing risks and effectively convey the risks within the greater business function."
Communicating with Influence is one of the core success skills taught at the Ab² Institute of Accounting, a continuing education provider that's dedicated to the accounting industry. Both Ab² and TOA Global, an accounting talent solutions provider, are divisions of the Humanverse Group.

When you master communication and interpersonal skills, you can further gain confidence and demonstrate the value you bring to your clients' firms and colleagues.
Work-life balance and self-care
One of the best ways you can equip yourself to thrive amid change is to develop the discipline to take care of your health.

You can make the most out of your academic and on-the-job training if your health is sound. On the other hand, all your efforts toward a successful accounting career will be compromised if you don't hold yourself accountable for your physical, mental, emotional, and spiritual health.

Time management, the ability to set priorities, and mental fitness all contribute to your self-care regimen. The key is to interrupt yourself when you start thinking that you don't have the time for self-care.
One of the proven ideas that TOA Global Founder Nick Sinclair shared with accountants who were getting ready for the busy tax season is to make sure they book the time to rest. He recommended organizing a yoga or meditation activity for an hour each week "to give teams a refresh or a reset."

"Schedule days off for your team during tax season. Yes, that sounds absolutely crazy. But you need to optimize human performance. If people are burned out, if they're tired, they might work 12-hour days but they're not going to be as productive and efficient as they can be."
A supportive work environment
He added: "Imagine giving a professional basketball team a flat basketball to dribble. It just drops and stops. It doesn't bounce back up. If you relate that to an accounting and bookkeeping business, this shows us why it's so important to have the right technology and the right processes in place."

Investing in your future and building your career are worthy pursuits that you can advance if you choose the right work environment.

This means finding a people-centered company that will provide the tools and training you need, and surround you with accomplished colleagues who will inspire you to keep growing better. Great pay and benefits that will support your health must be part of the package, too.

For nearly 10 years now, TOA Global has connected more than 3,400 accountants and bookkeepers with 1,000+ clients in Australia and the United States, among other countries. We are grateful for the opportunity to help build successful careers, which support growth not only within individuals but in communities
If a successful accounting career is among your life goals, we'd love to help. Explore our available roles here.